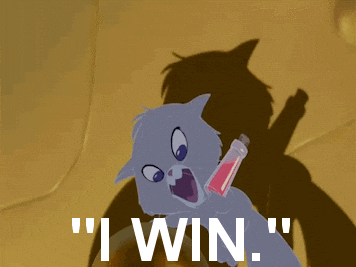 March Madness,
YOU HAVE BEEN DEFEATED!
I had a collection of images selected for this post, but I edited it down because I feel that the one below captures the true essence of how I feel right now: proud and sweaty.
March Madness is OVER as of tomorrow when I hand in the last assignment I have due this month! Seminars? Check. Proposals? Done. Papers? Written. Books? Read 'em all! Micro-Teaching Session? Nailed it. Mini-Lecture? Delivered. Guest Lecture? Slayed. Essay Marking? Well…I'm still working on that one…but it's started! The rest of my marking is done so I'm calling it a win!
Only two more final papers to write and I will be finished all of my coursework for my English MA. Bananas.