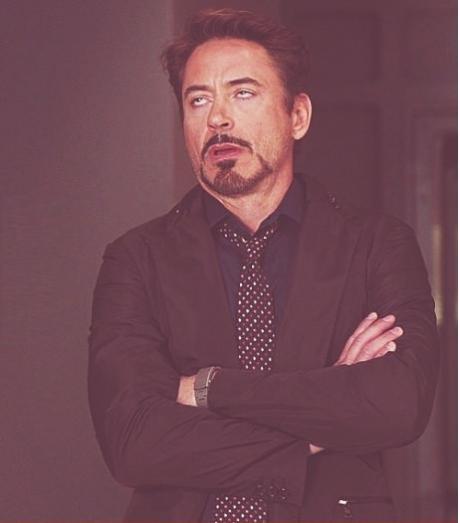 The Two Gentlemen of Verona was all about love – annoyingly so. I am not new to Shakespeare's love stories and sonnets, so don't start in on me about "Well duh, you were reading Shakespeare – what did you expect? People fall in love and everyone dies. That's his shtick." This was different. This was a love sonnet in the form of a play that would never end. And no one died, though some characters really had it coming.
Maybe I'm just used to his tragedies, where everyone does die…
Anyways.
To save you from having to read the play yourself, I've benevolently provided a brief recap of the play below (as best as I could gather), delivered in a string of memes, gifs and images. You're welcome.
The Two Gentlemen of Verona: A Play Delivered in Memes, GIFs and Images
First, we meet Valentine and Proteus, BFFs who love the poop out of each other.
Adorable, am I right?
They are separated because Valentine leaves to serve a duke, and Proteus hangs back to be with Julia, who he loves (d'awwwww). The boys are sad because this means they won't be together anymore.
It's okay, though. Valentine's sadness from being separated from his one true bro is quickly forgotten as he meets Silvia and immediately falls in love with her. For reasons. Isn't love grand?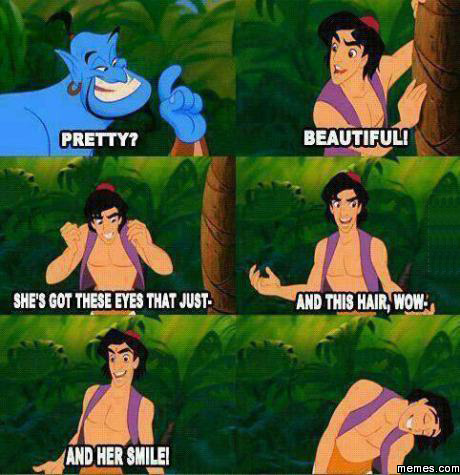 MEANWHILE back at home, Proteus' dad decides he's going to send his son to meet up with Valentine. You'd think this was good news – WRONG – Proteus doesn't want to leave because he wants to stay with Julia. They're in love! If they're not together, what's the point of going on??!
He goes anyway, because that's what a good son does. Turns out it was all for the best, because when he meets Silvia he falls in love with her and forgets all about Julia!
Now Valentine and Proteus love the same woman. Can their friendship survive (she said in a movie announcer voice)??
Did I mention that Silvia's been promised to some other guy, Thurio? What is it with this woman? Honestly! It must be her milkshake. There is no other explanation.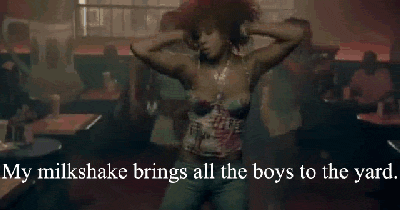 Silvia loves Valentine and spurns all of Proteus and Thurio's advances, making them feel sad and rejected.
You can guess where this leads, as it is well established that men have historically handled rejection very well. They accept Silvia's decision and return to their respective lives, leaving Valentine and Silvia in peace.
Just kidding! HA! You didn't seriously believe me, did you? Of course you didn't. My readership is made up of wise and clever individuals who wouldn't be taken in by such a ruse.
No. What actually happens is that the boys convince themselves that increased efforts and persistence will ultimately result in their success. Proteus especially believes this is true. Silvia loves him, she just doesn't know it yet! "No" doesn't mean "no" – it means "try harder"!
Throughout all of this, Valentine fails to realize that his BFF, Proteus, has fallen in love for his girl and is pulling a complete Andrew Lincoln in Love Actually on his ass.
So, not knowing any better, Valentine tells his bro about his plans to run away with Silvia. Proteus tattles him out to Silvia's father, who in turn banishes Valentine. That's what you get for trusting someone. Sorry 'bout your luck, bro.
Having rid himself of his biggest competition, Proteus figures the time is right to make his move. He asks his boy servant, Sebastian, to give Silvia his ring as a token of his love.
The only thing is, Sebastian is actually Julia, who has disguised herself as a boy and run away to be with Proteus, and the ring is the SAME ONE that Julia gave him so that he would remember her when they were parted, as a symbol of their love and commitment to one another. Jerk.
So now Julia has to give HER OWN RING to Silvia.
Thankfully, Silvia recognizes the ring as Julia's and turns it down. She also gives Proteus shit for trying to give her another girl's ring. Atta girl.
Fed up, Silvia decides she's going to run away and find Valentine.
Proteus & Co. form a search party for her. They find Silvia being attacked by a band of outlaws, from whom Proteus rescues her. He then demands a reward in the form of affection from Silvia for saving her life.
Of course he does.
She refuses, so he tries to rape her.
Yup. That happened.
But then, Valentine jumps out of the bushes and stops his bro from raping his one true love. Proteus apologizes: "Sorry, bro. I didn't know." Valentine accepts his apology and offers him Silvia as a token of their friendship.
Yup.
Sebastian a.k.a. Julia is just as stunned as we are by all of this, and faints (she was part of the search party looking for Silvia) thus revealing her true identify.
Proteus decides that Julia isn't so bad after all, so he goes back to her.
Silvia's dad gives Valentine his blessing to marry his daughter.
They all get married. The end.